What is a Digital Toolkit?
Our Digital Toolkits are compiled by our team of marketing specialists and draw on the knowledge and expertise of our technical services veterinarians. Each toolkit is slightly different and will contain a mixture of items that you can use in your clinic's digital strategy. The content is targeted to pet owners and optimized for use on social platforms. Whether you are using Facebook, e-newsletters or a website/blog to reach out to your pet parents, these items should give you some valuable content to use to help market your practice! Content typically includes:
Social Media Posts

12-15 posts for use on your practice's social media platforms; including hashtag suggestions and images.

Blog Content

2-3 professionally written articles that you can post on your practice's blog.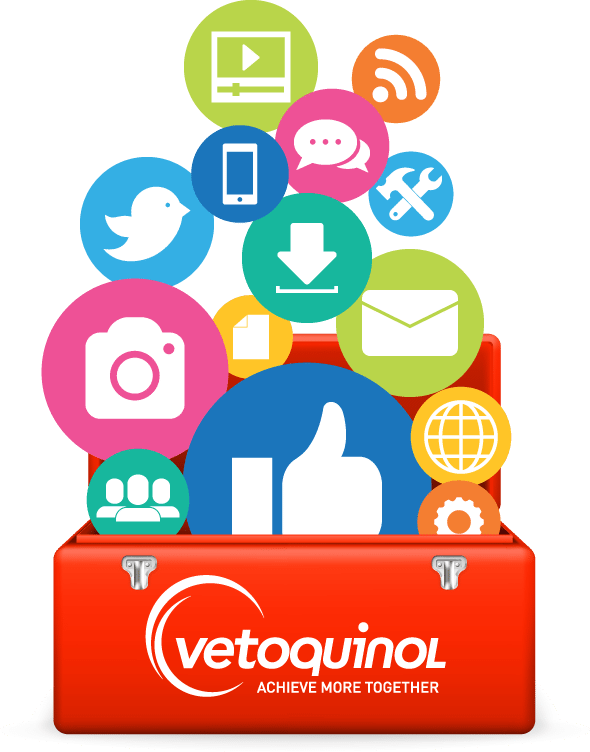 Digital Media

Banners ads for use on your website to help generate business or instructional videos targeted to pet owners.

Newsletter Content

1-2 professionally written articles for inclusion in your newsletter.
Why is it important?
If you are not utilizing social media to promote your practice, you are missing out on one of the most powerful marketing vehicles available. Here are 10 benefits of including social media outreach in your marketing strategy:
Gain valuable customer insights
Increase brand awareness & loyalty
Run targeted ads with real-time results
Generate higher converting leads
Provide rich customer experiences
Increase website traffic & search ranking
Find out what your competitors are doing
Share content faster & easier
Geotarget content
Build relationships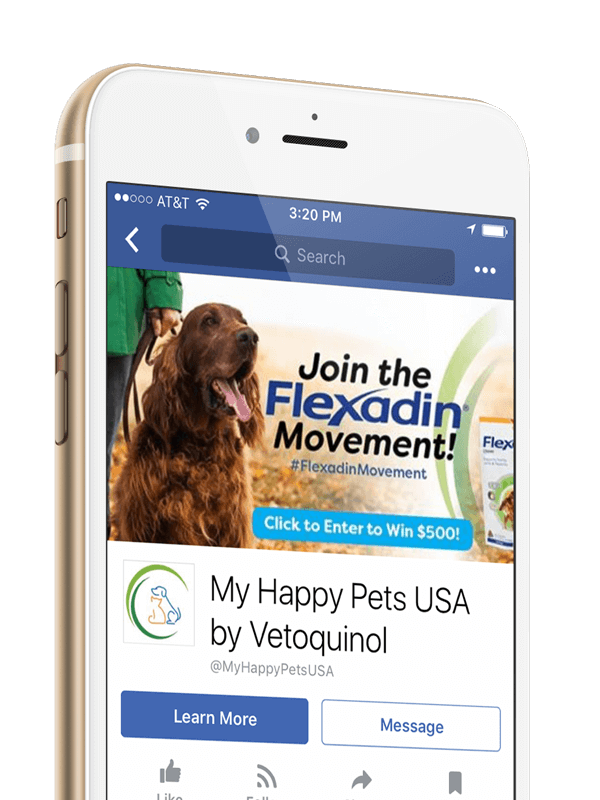 Boost Engagement
Get the most out of your content! Use our Digital Toolkit as a springboard to boost engagement on your social media sites and drive traffic to your website or clinic. Each Digital Toolkit is designed to be personalized – so make it your own! Some ideas include:
Add your clinic's hashtag to the posts
Incorporate regional or clinic-specific information into content to make it more personal for your patients
Consider a contest - Host a simple contest for your patients to encourage them to share content
Market your services - Don't forget to promote your clinic
Use questions in your posts to engage your followers
Lean on your team – Sometimes the best ideas come from those around you (particularly if you have web-savvy millenials working in your clinic)
Get it now
Energize your digital marketing! Take advantage of our Digital Toolkits to help boost your client engagement.
SIGNUP NOW
Home